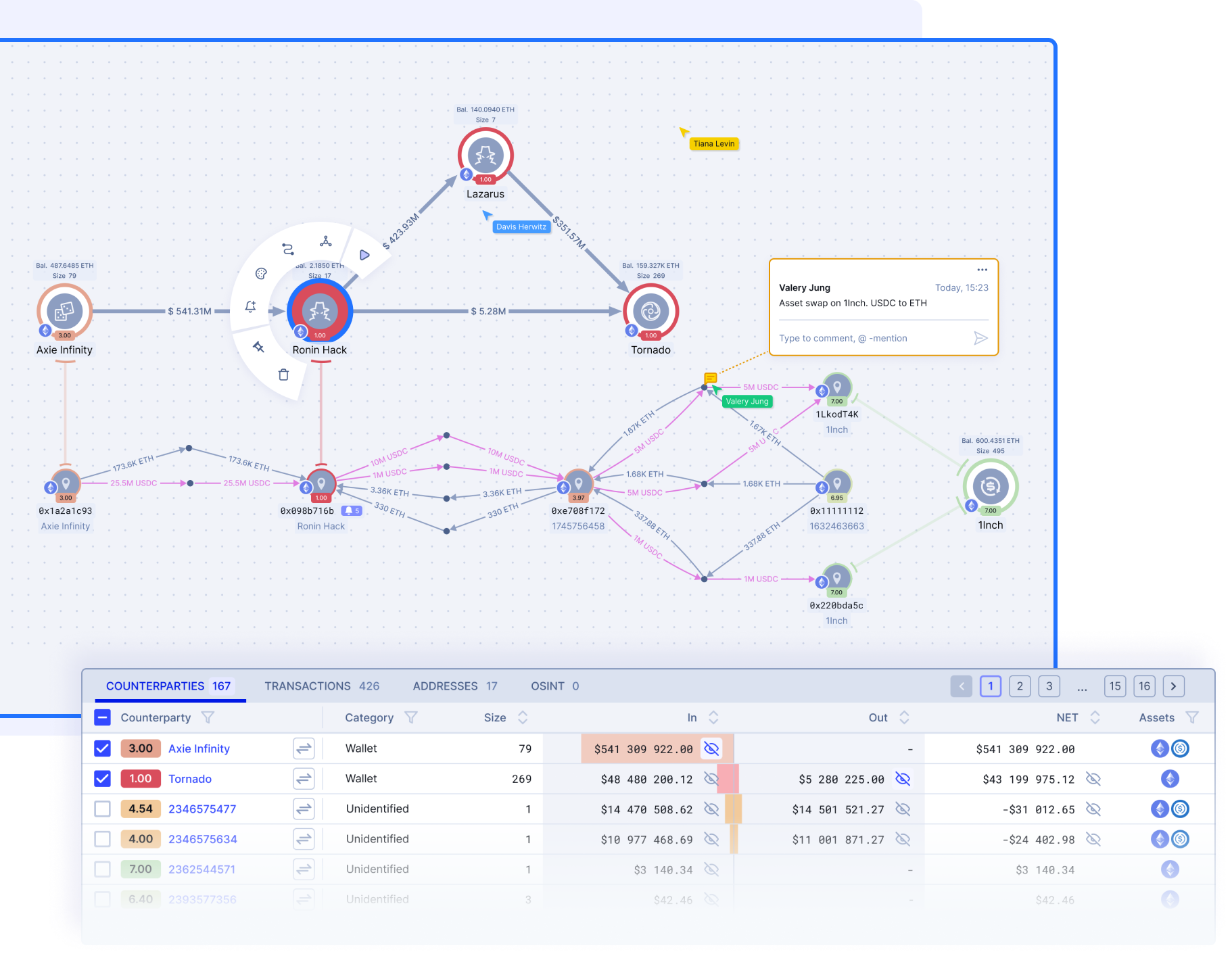 Power next-gen

cryptocurrency investigations
Conduct and manage investigations with unmatchable tools and analysis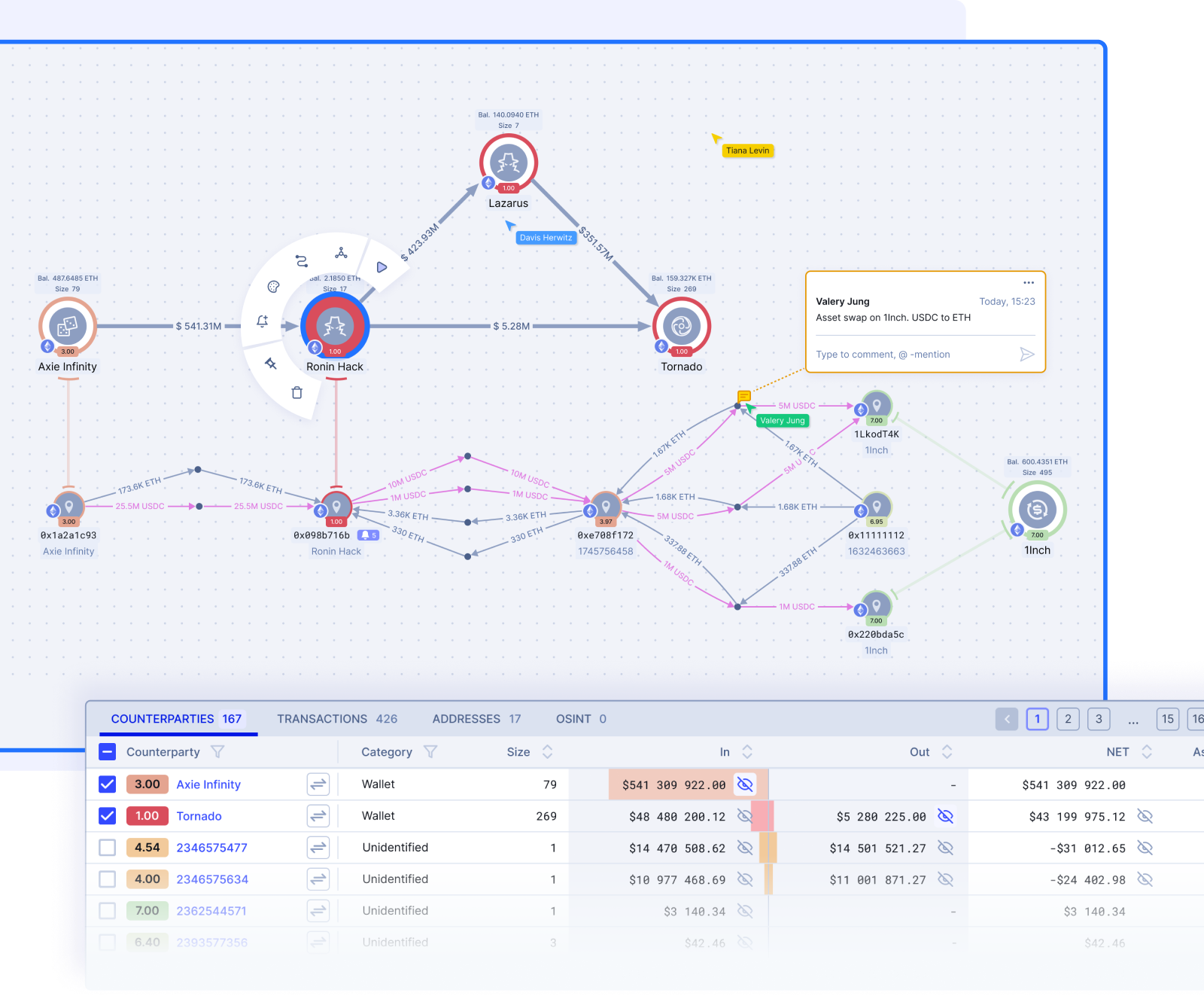 Probe brings blockchain investigations

to an unprecedented level
Gain full control over how

big data is accessed, filtered, and visualized

with a simple and friendly graph interface
Case Management Capabilities
Manage

multiple graphs under one case
Comment, track actions, and link files, all in one,

fully-auditable case history
Easily collaborate with team members

and track historical activity within one view
Learn more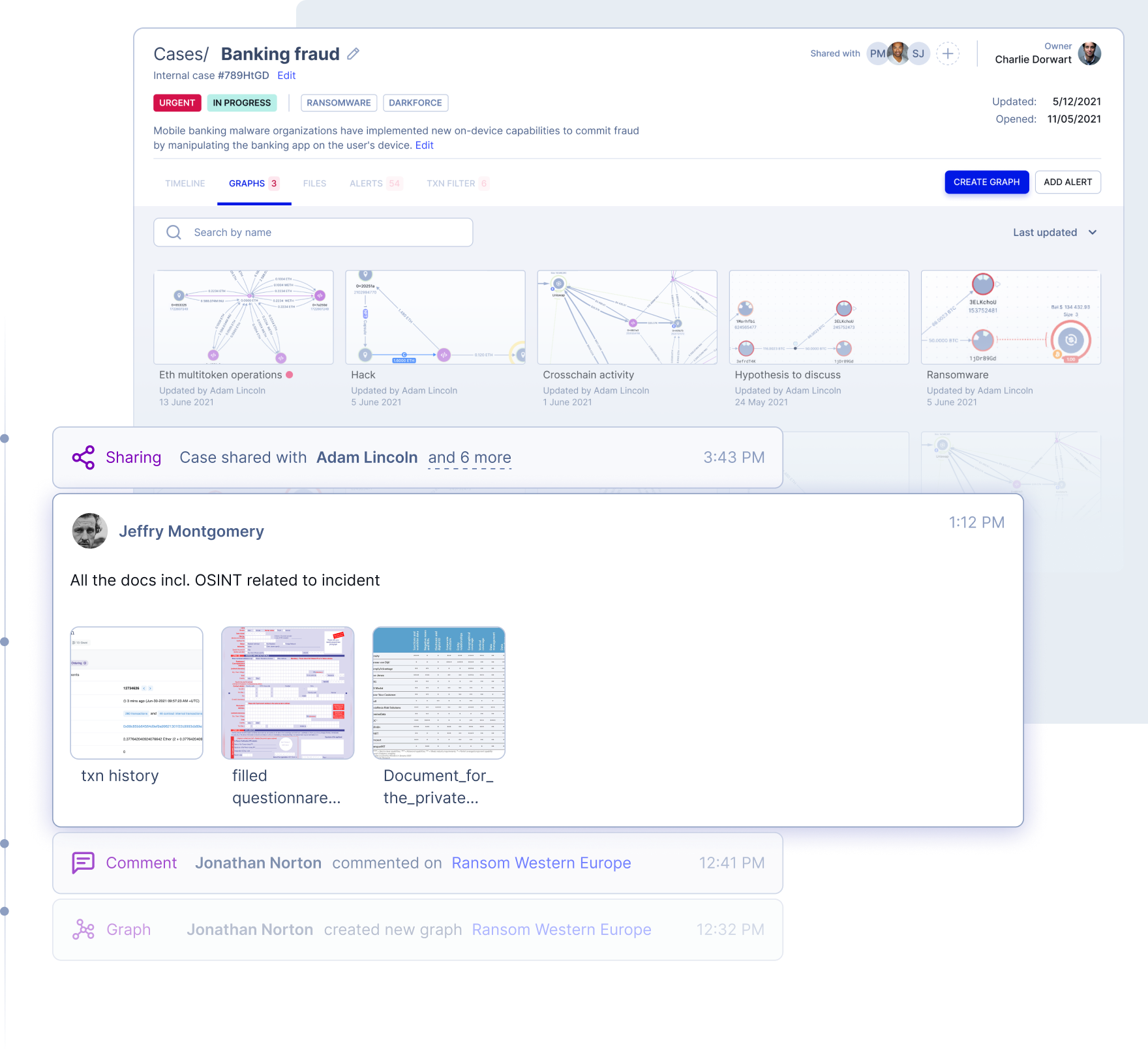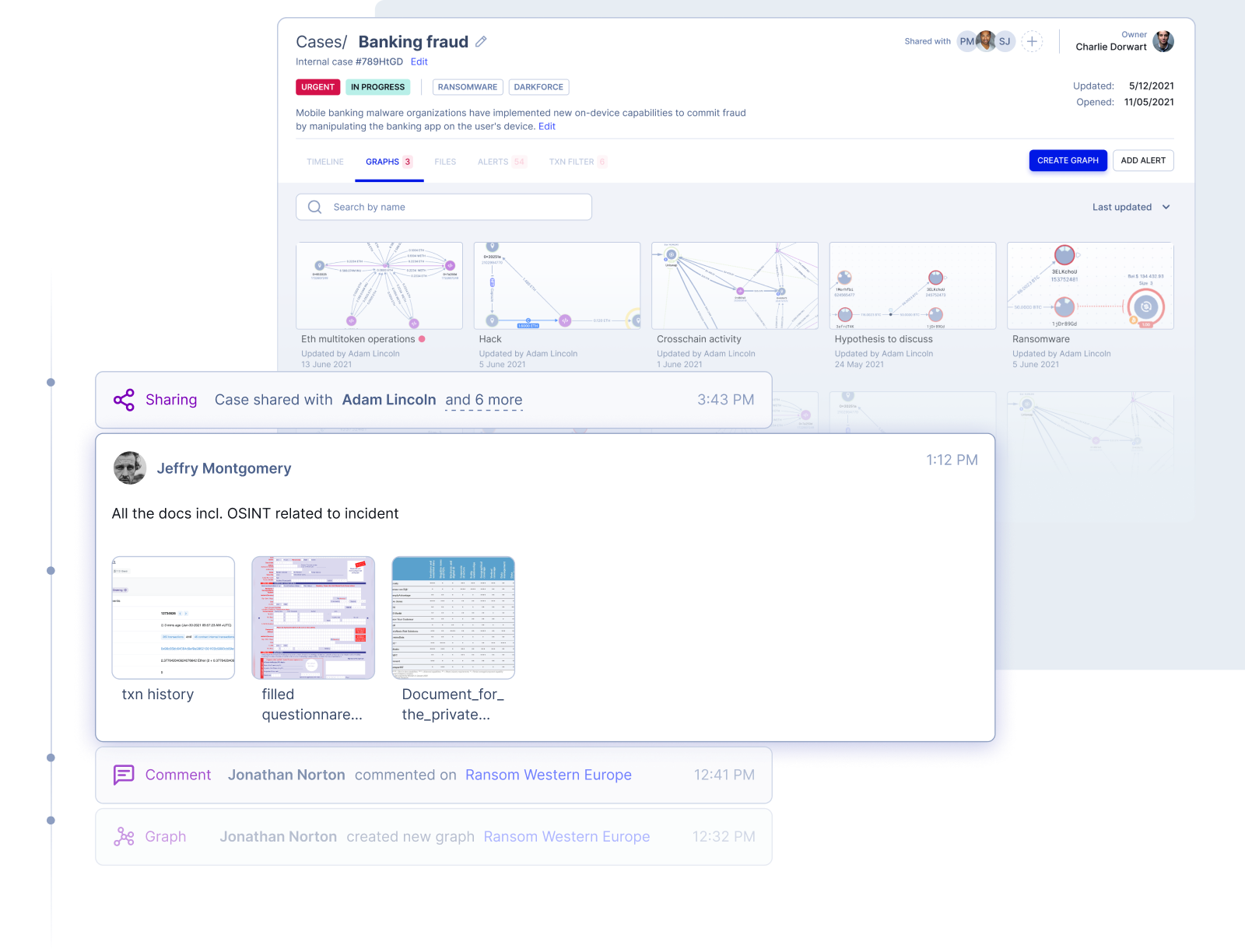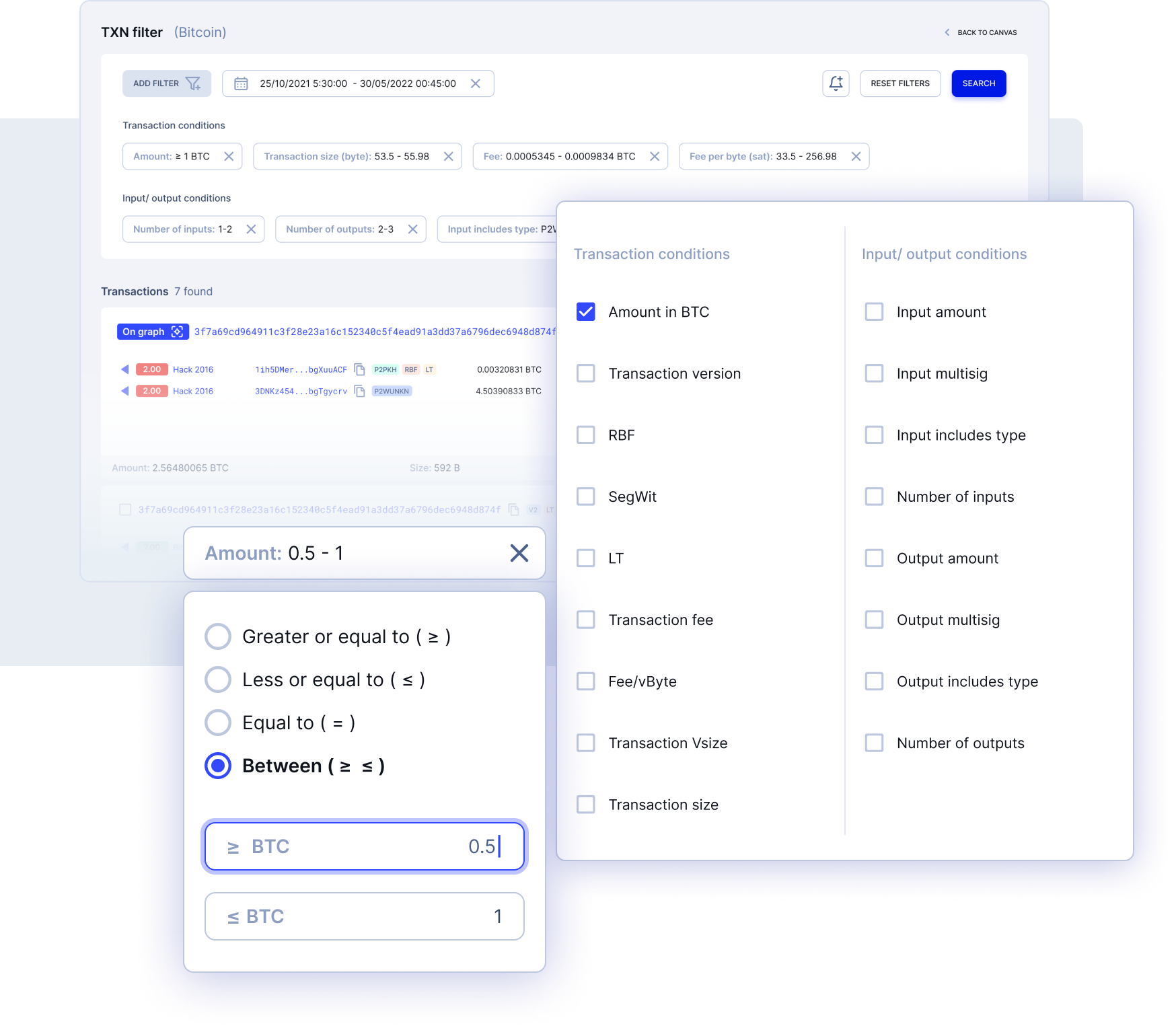 Demix transactions with Clain's advanced transaction filter engine
Choose from

84 different parameters
Save previous filters and create alerts for new transactions
Validate filter results by

seamlessly transferring transactions to graphs
Learn more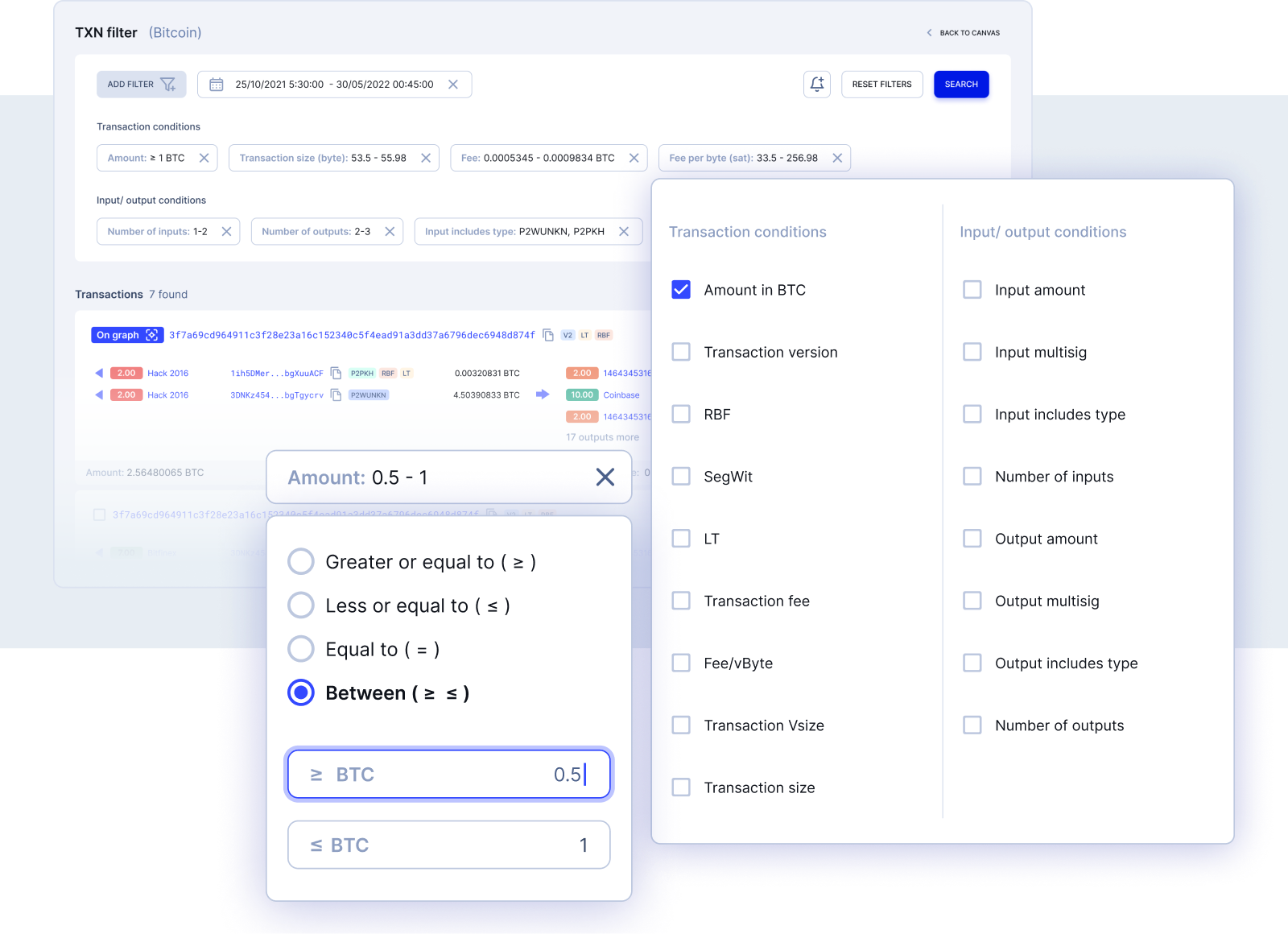 Analyze any crypto wallet exposure and its life-time activity
More

fully understand the source and destination

of funds
Identify historical interactions with counterparties
Combine direct and in-direct exposure up to the very last satoshi
No limit on the number of hops
Learn more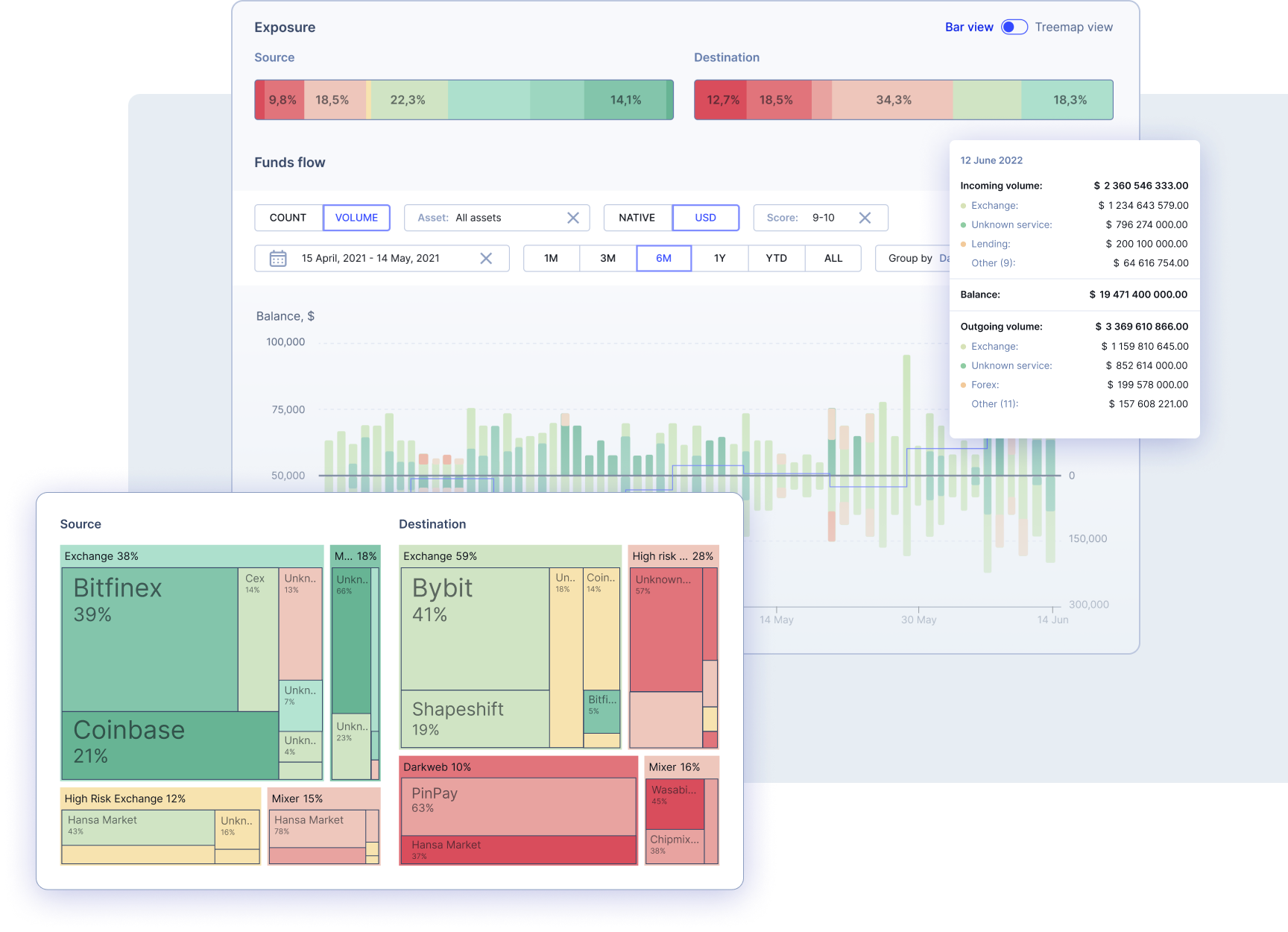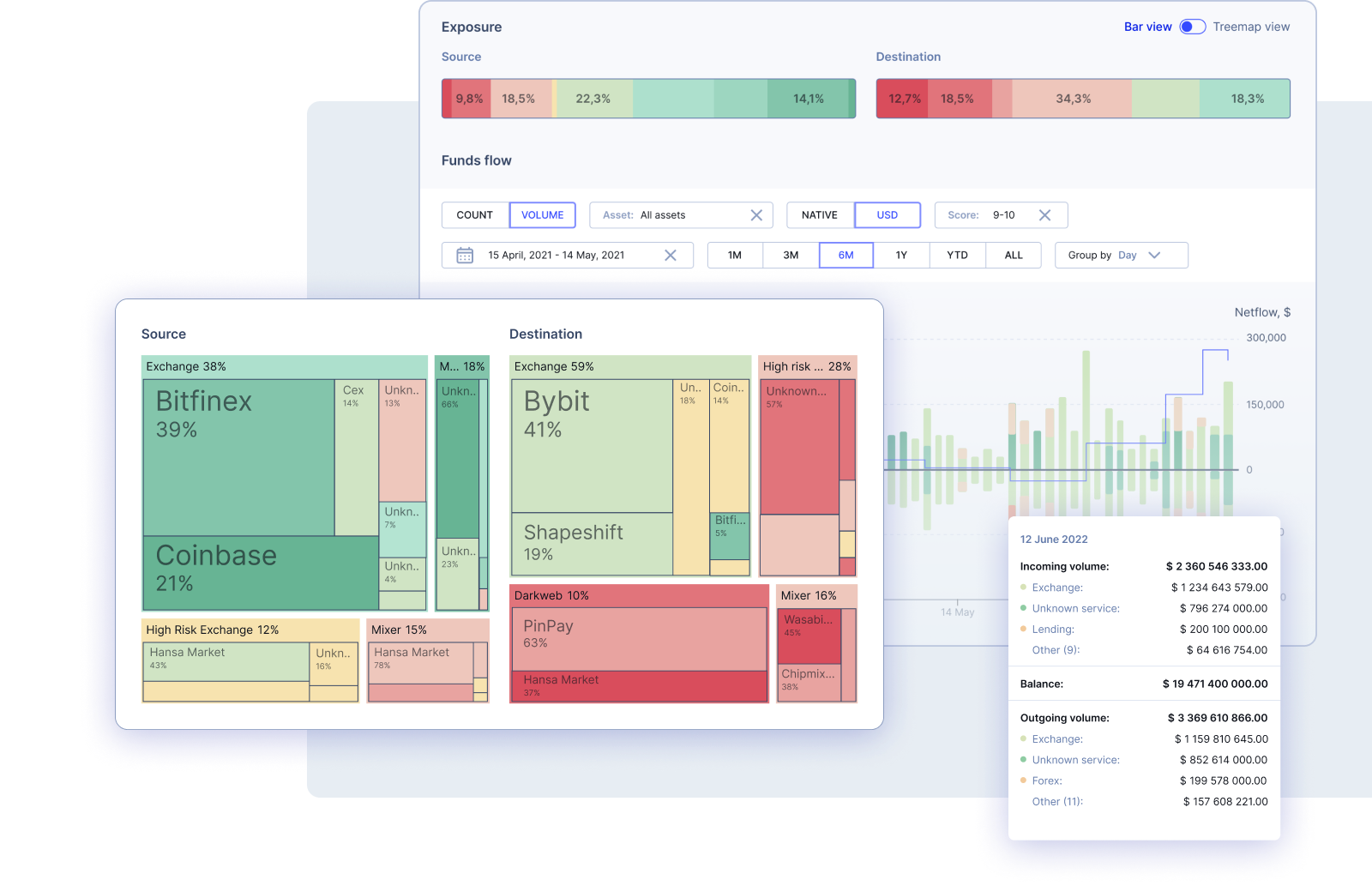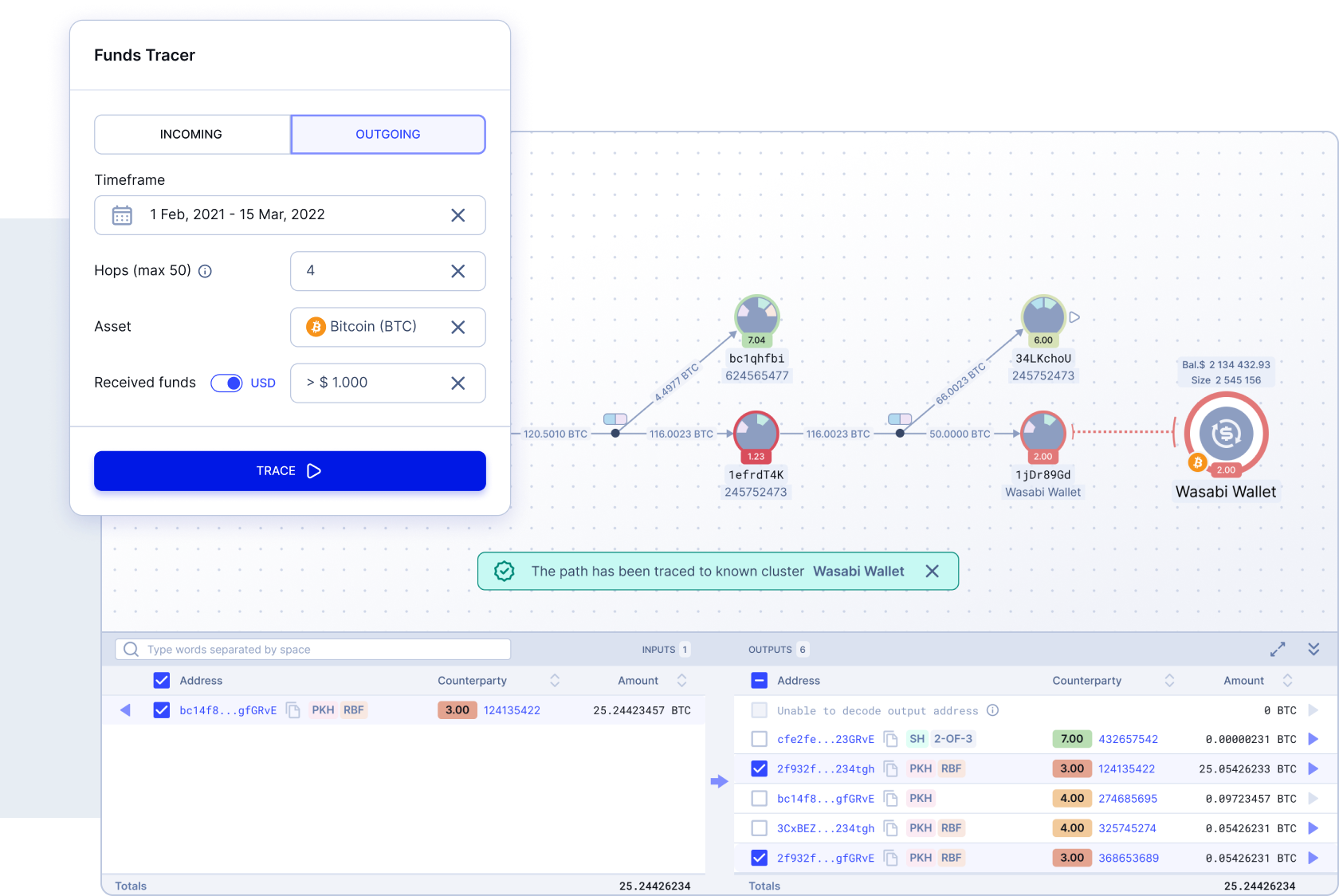 Peel-chain automatic tracing
Leverage powerful filtering sets to find the destination of funds
Automate tracing across chains
Learn more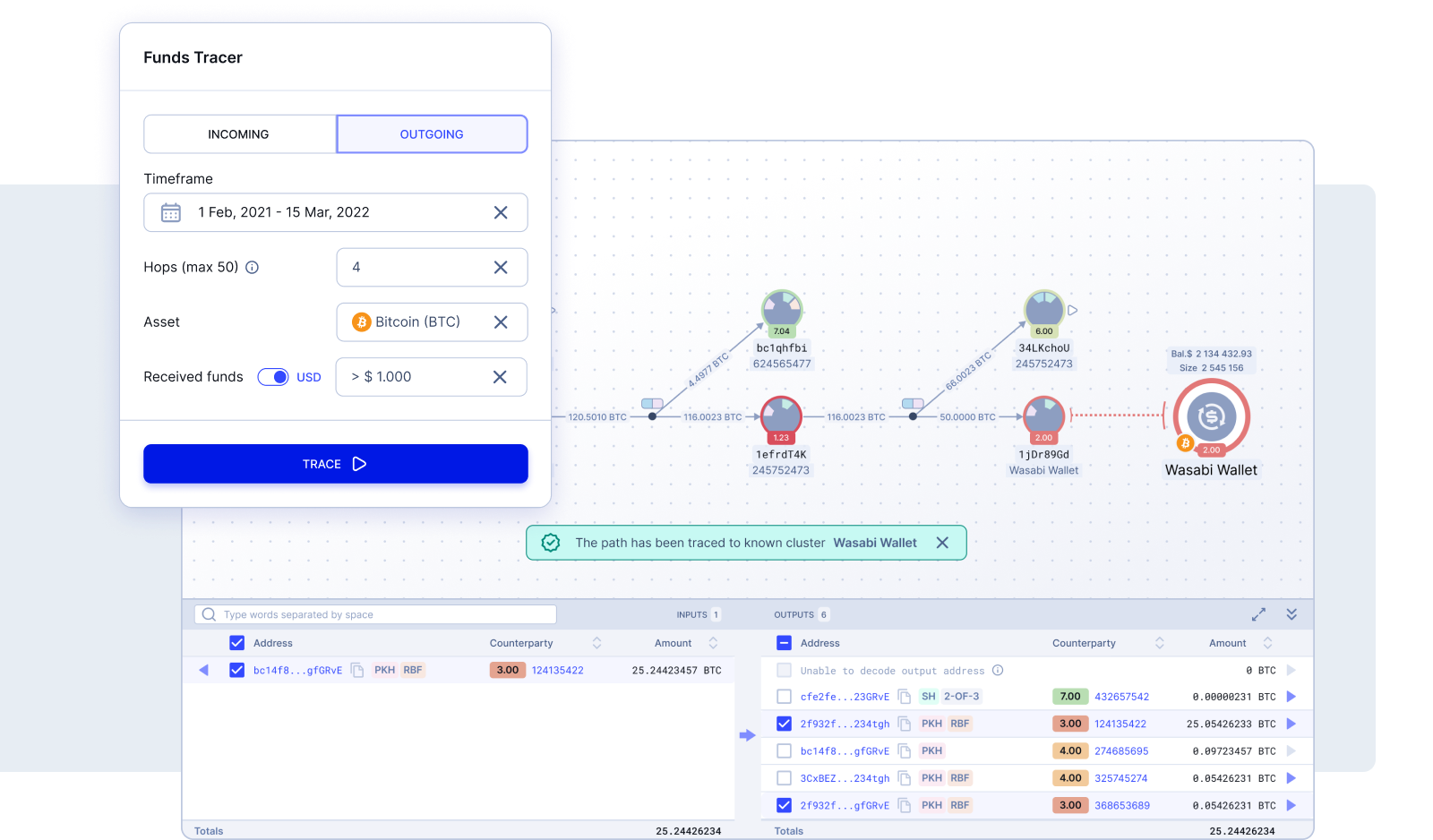 Simultaneous investigate on a graph with teammates
Invite teammates to

track, progress, and present cases
Learn more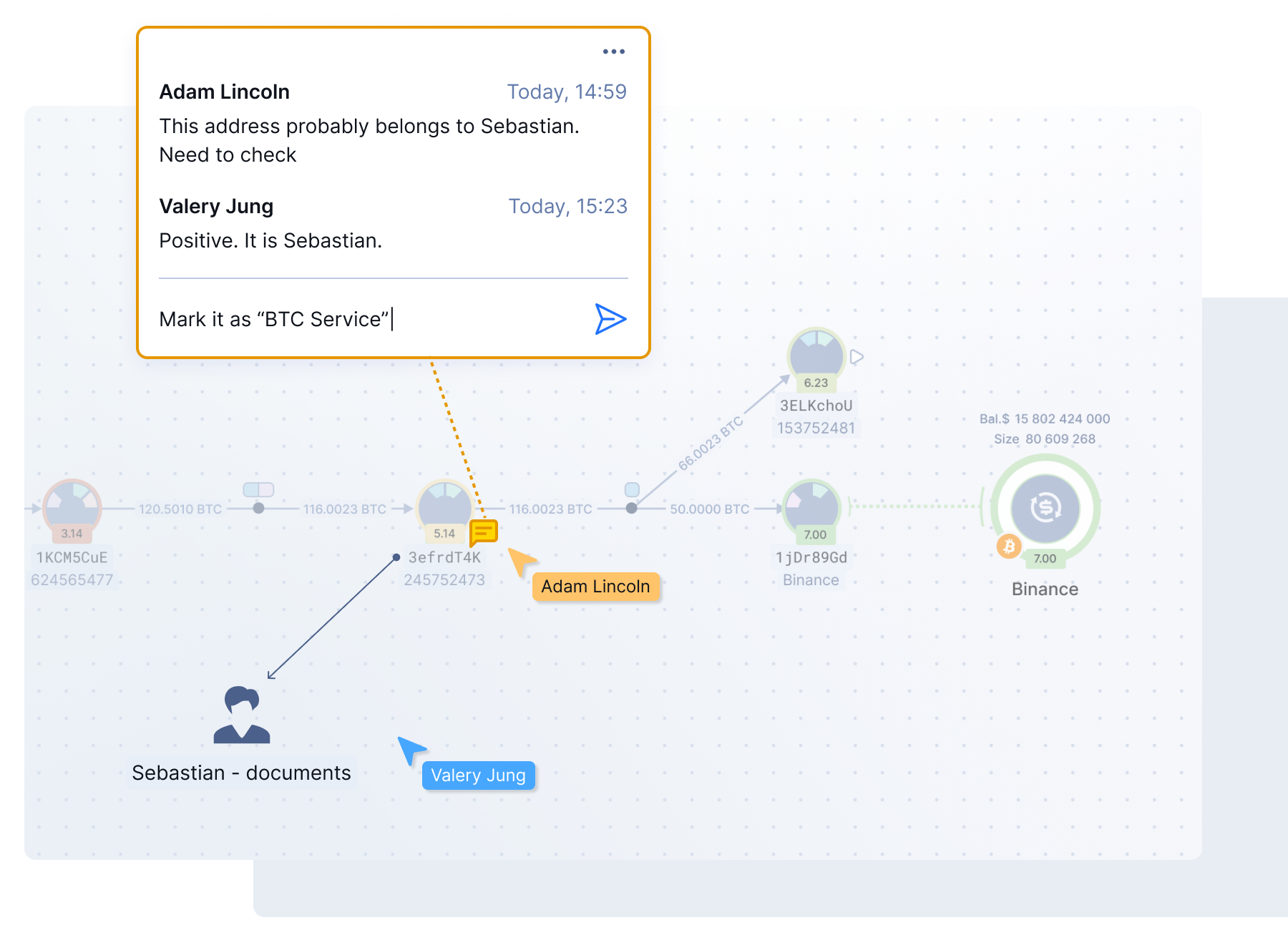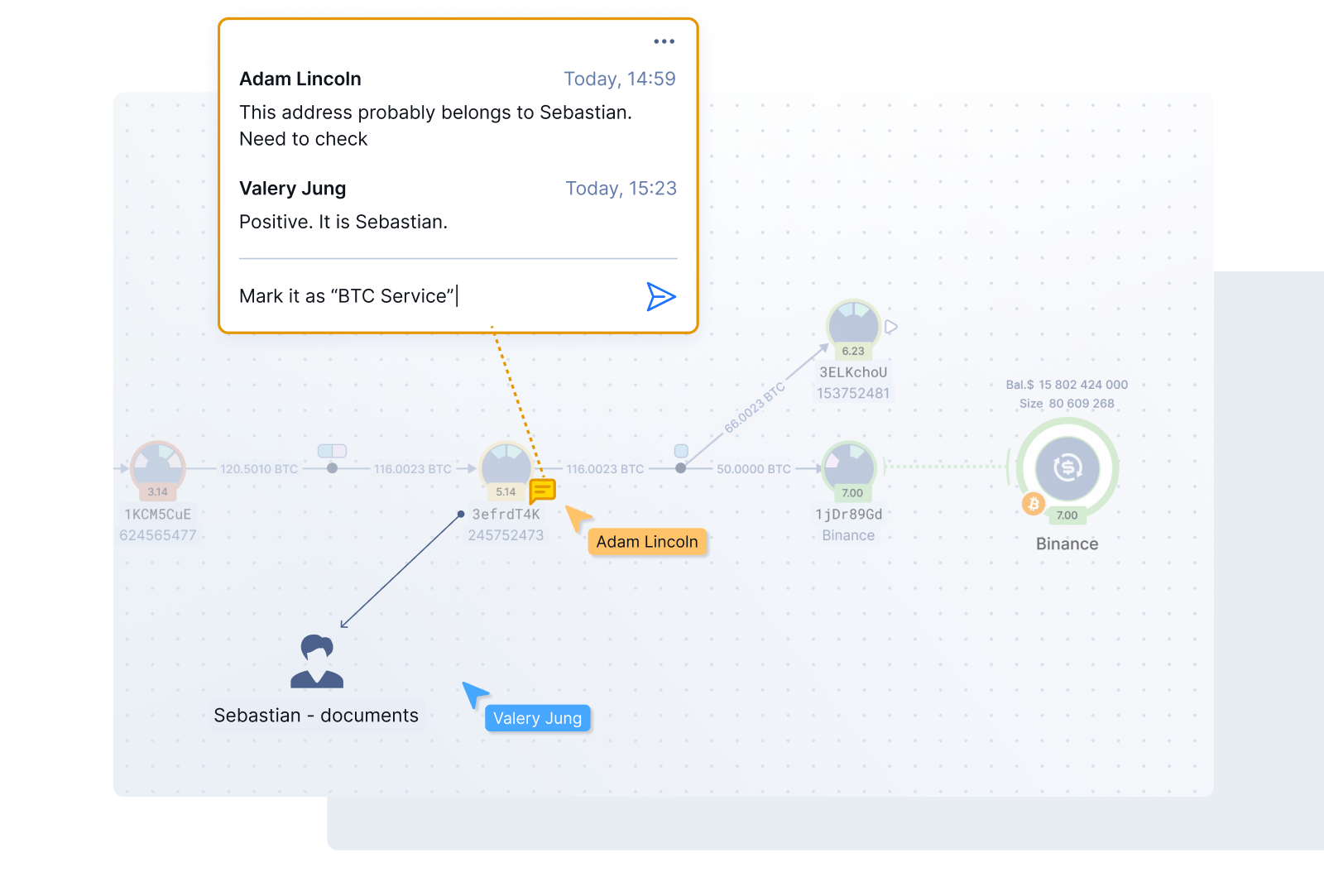 Clients select Clain's Probe for

its:
Ability to investigate across multiple chains
Clain supports investigating

multiple blockchains within a single graph

while simultaneously updating progress from other team members
Clain offers

more high-quality data across major networks

than any other provider
Clain enables collaborative analysis of large-scale data at any step of the investigation process and allows users to

securely share insights with team members

, keeping the full case history in an auditable timeline.
Easily interpret large-scale data sets. Clain provides an

extremely flexible ways to filter through various blockchains

and related parties.
Customize standard workflows and notifications of new events

within an investigation. Create parameters for appropriate response time.
Unprecedented performance
Spend time more productively by

reviewing insights of data analysis rather than waiting for it

to be processed.
Probe supports

2000+

cryptoassets